Published:

09:00, 29 Jul 2013

Updated:

09:55, 29 Jul 2013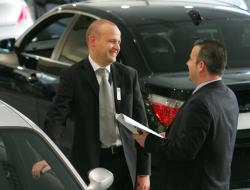 The Institute of the Motor Industry (IMI) has secured nearly £100,000 of further funding from the UK Commission for Employment & Skills (UKCES) for its' programme of work aimed at improving management and leadership in the retail motor sector.
Working together with the HR Directors Forum, 28 vehicle manufacturers and several large vehicle retail groups over the past 12 months, the IMI has developed and begun to embed a common standard for management and leadership.  Now in its final year of funding, the programme aims to increase consistency and raise the game for new and existing managers in the motor industry.
A number of major stakeholders linked to the development of the management & leadership project are already mapping their training programmes and receiving a gap analysis against the Automotive Management & Leadership Competency Framework.  The introduction of the common standard and the free programme mapping offer have proven to be a great success and led to the additional funding investment by UKCES to increase the reach of the project.
Steve Nash, the IMI's CEO, said: "It's no secret that compared to other sectors our industry is under qualified, which means we do not always have people in influential positions with the level of qualifications needed to lift an entire business.  It is vital for the future success of both individual businesses and the sector as a whole that we directly address the need to improve management and leadership standards by developing a comprehensive and coherent competency standard for the first time.  I am pleased to say that we are close to achieving this goal and the additional UKCES funding will give us the opportunity to embed this framework across the sector."
The IMI is offering free mapping of training programmes to the Automotive Management & Leadership Competency Framework until March 2014 through the funding from UKCES. To find out more about the Management & Leadership Solutions available including IMI Accreditation visit the AMA website.  You can also search for accredited and qualified individuals on the IMI's Professional Register at check out the links on the right hand side.
Ends
Media enquiries
For media enquiries please contact:
Wendy Harrison,
HSL | Managing Director
Email: wendy@harrisonsadler.com
Tel: +44 (0) 2089 779 132
Mob: +44 (0) 7850 372 469