Published:

16:08, 1 Jun 2017

Updated:

10:53, 5 Jun 2017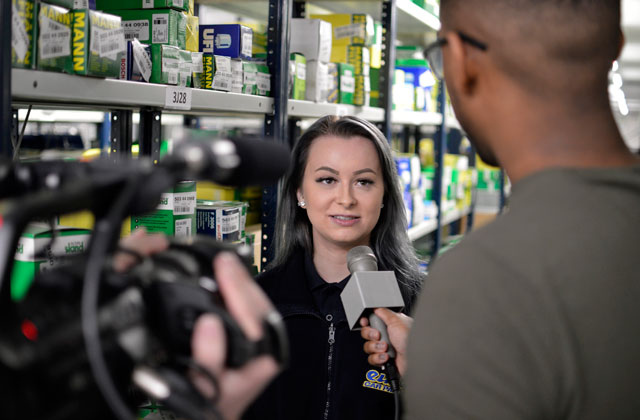 Research shows 78% of adults watch, download and share video content online.  It's the major growth area of media consumption; from viral ads to infomercials, messages are being delivered in short packets of information that are easily digested by audiences.
IMI CEO Steve Nash said:
"Video is a great way to inform and share these days.  We have a very experienced team in-house that will be creating and delivering exciting and entertaining content for our members every week. I'm very excited by this innovation."
To prepare for the launch of the channel, the IMI has been testing new programme formats on the YouTube account. For the recent London Motor Show a virtual reality film was posted.  It treated viewers to a 360-degree view of a 1930s Rolls Royce Phantom II and a top of the range Mitsubishi Outlander PHEV. It all wrapped around a message from the IMI campaign for a licence to practise for technicians working on electric vehicles.
The work of the new channel will be previewed at Automechanika Birmingham next week 6-8th June.  The crew will be interviewing visitors and exhibitors in search of that big story IMI people need to hear.
IMI Head of Marketing and Communications Nick Newman, said:
"Engagement with the London Motor Show film was amazing. Some fifteen thousand people viewed the posts on Facebook over the four days of the exhibition. It drove a lot of traffic to our website and enabled thousands of conversations with the public and motor industry professionals."
IMI will be using the channel to communicate with its enhanced membership community that will soon include holders of IMI Accreditation joining the recently inducted student members. The audience of around 100,000 will be offered free subscription to the channel to receive regular news and entertainment, and the programmes will feature technical support, industry innovations, expert analysis, careers promotions, job adverts, and the latest news and views from the industry.  
You can watch the advert for the video channel online here.
IMI Channel One will go live in the autumn 2017.
Media enquiries
For media enquiries please contact:
Wendy Harrison,
HSL | Managing Director
Email: wendy@harrisonsadler.com
Tel: +44 (0) 2089 779 132
Mob: +44 (0) 7850 372 469