Published:

15:05, 10 Feb 2015

Updated:

09:51, 11 Feb 2015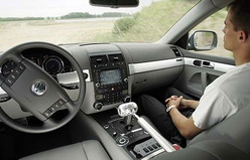 The IMI is urging automotive businesses to focus training efforts on technologies related to autonomous driving, as government reveals plans to update road rules to allow for driverless cars on UK road.
A newly released government review suggests major changes will be made to the Highway Code. These will account for the greater precision of driverless vehicles and prevent gridlock caused by overzealous application of the code. The review also addresses the issue of insurance, suggesting premiums will be greatly reduced as human error is eliminated.
The IMI is concerned that, whilst the government is pushing ahead with making driverless cars a reality, the service and repair sector does not yet have the skills and infrastructure in place to deal with the new technology. IMI CEO Steve Nash is calling on businesses to take steps to address this sooner rather than later:
"The review is a statement of intent by the government, who are forging ahead with bringing driverless cars to UK roads in 2015. Burying your head in the sand will not work if you wish to continue operating effectively in the modern service and repair industry. Businesses must begin investing in training on the latest vehicle technologies in order to meet future demands. Even if driverless cars do not become common, their development will accelerate the inclusion of driver aid and driver safety systems on modern vehicles, raising the skills requirement to work on them."
Recent research showed there was still a great deal of doubt and confusion amongst MPs on driverless cars, despite the government's direction on the issue. A Dods survey showed that almost half of MPs questioned were against further investment in autonomous vehicle research, whilst a sizeable 42 per cent remained unsure of the impact autonomous vehicles would have on road safety. Meanwhile, 51 per cent were unsure of the impact that autonomous vehicles would have on the insurance industry.
Steve Nash continued, "with MPs highly divided in their view of driverless cars and no licence to practise currently required to work in the industry, it is unlikely the impetus to prepare us for the technology will come from outside the sector. It is therefore vital that the automotive industry steps up and takes the lead on this issue. It will be our reputation on the line when motorists are let down.
Meanwhile the IMI will continue to campaign for a licence to practise for our sector. This would guarantee standards are in place, as well as ensuring those who invest in training are on a level playing field with those who do not. We believe the government is yet to fully grasp the pressures we are under."
Media enquiries
For media enquiries please contact:
Wendy Harrison,
HSL | Managing Director
Email: wendy@harrisonsadler.com
Tel: +44 (0) 2089 779 132
Mob: +44 (0) 7850 372 469