Published:

16:27, 20 Nov 2018

Updated:

08:15, 26 Nov 2018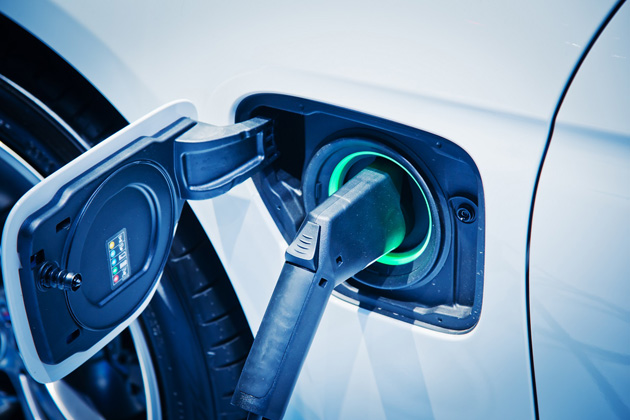 The government has confirmed that the sale of new vehicles with petrol or diesel internal combustion engines as their only source of propulsion will be banned from 2040, with some MP's lobbying for an earlier introduction date of 2032 – which has already been mandated by the Scottish Parliament.  Yet, the IMI has found that there are serious gaps in the infrastructure to support these targets. Disappointingly, the UK's ultra-low emission cities are in a race to catch up with demand after failing so far to deliver a sustainable infrastructure.
Diesel sales are rapidly declining and the take up of electrified alternatives, including full electric (EV) and plug-in hybrid (PHEV) vehicles, are estimated to exceed 1 million on UK roads by 2020.  But there are currently only 18,000 charging points across 6,500 locations.
The world's largest vehicle manufacturer, Volkswagen Group, has announced that it will launch a new electrified vehicle every month from 2022 and that 20% of its new vehicles will be zero emission by 2021 – equating to 2.2m vehicles.  Other manufacturers are following suit, as evidenced by the plethora of new plug-in models announced at the recent Paris Motor Show.  So, the IMI is calling on government to invest more on a reliable and accessible infrastructure.
But it isn't purely charging infrastructure that the government needs to focus on. The IMI believes government must also focus its attention on the sustainability of the businesses who are servicing and repairing these new vehicles.  Currently, as demand for electrified vehicles continues to increase, there is going to be a serious short-fall in adequately trained technicians – especially as some of the EV's and PHEV's already on the UK's roads start to change hands and the owners look beyond the franchised dealer networks to find cost effective service and maintenance solutions.
With so few technicians in the independent service and repair sector qualified or equipped to work safely on the high-voltage systems of electrified vehicles, the IMI is working with government to establish national standards which comply with HSE requirements and meet the employer's responsibilities under the Electricity at Work Regulations.
Steve Nash, Chief Executive at the IMI, said:
"The recently published sales figures for electric and hybrid vehicles demonstrate that drivers are rapidly making the transition away from pure petrol/diesel engines.  However it's vital that government recognises the new skills requirements needed to underpin the successful move to this new technology – which is entirely different to the skills required to service and repair internal combustion engines.
"Without appropriate training vehicle technicians are at risk of serious harm or even death and employers may be in breach of Health & Safety regulations. Government must incentivise and support businesses to invest in the training of their staff if they are to have the knowledge and skills to safely work on or around high voltage vehicle systems and technology."
Media enquiries
For media enquiries please contact:
Wendy Harrison,
HSL | Managing Director
Email: wendy@harrisonsadler.com
Tel: +44 (0) 2089 779 132
Mob: +44 (0) 7850 372 469