Published:

14:37, 26 Oct 2016

Updated:

13:05, 27 Oct 2016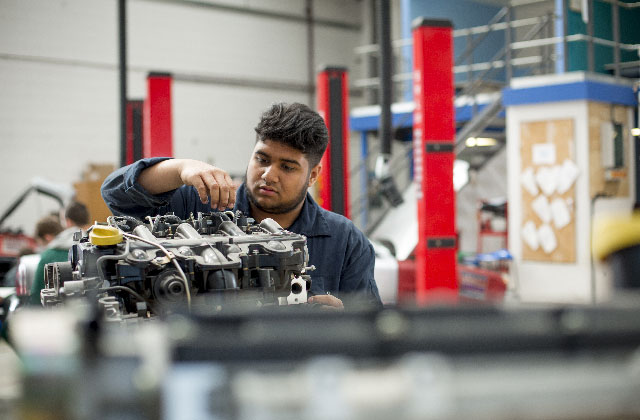 In August, the Government proposed controversial plans to cut funding for existing apprenticeships programmes by as much as 50%. Having reinstated the deprived areas payments in response to political pressure the remaining cuts are still as much as 30% and the IMI believes this is still a huge concern. Many businesses fear they will not be able to secure apprenticeship places at these new rates because the courses won't be economically viable for providers to run.
IMI CEO Steve Nash described the original plans as a 'car crash' for the motor industry that needs 15,000 apprentices every year. In a letter to Robert Halfon MP, Minister for Apprenticeships and Skills, he explained that employers and training providers in the sector were calling for the Government to take a step back.
Whilst welcoming the Government's positive response to the request to review the funding proposals for existing apprenticeship frameworks, the IMI believe some problems remain with the implementation of the new apprentice system and are calling on Ministers to remove some of the red tape involved and improve communications with employers to smooth the transition.
Whilst the IMI is working with an increasing number employer groups across the sector on the development of new apprentice standards for a variety of occupations, as things stand there is currently only one new apprenticeship Standard available for the retail motor industry, which is in Light Vehicle (Level 3 Maintenance & Repair), and many employers are still not fully aware of their responsibilities under the Apprentice Levy regime that comes into effect in May 2017.
Given that at least half of the Government's target of 3m new apprentice starts in this parliament will need to be delivered through existing apprentice frameworks, the IMI is calling for:
A one-year delay to the cuts to current frameworks.
The simplification of the processes to speed up the creation the new Apprenticeship Standards.
A programme of communications for employers to help them better understand their responsibilities under the Apprenticeship Levy system.
Steve Nash said: 
"Yesterday's announcement will be welcomed by many businesses in the Motor Industry who train mainly 16-18 year olds, especially those who recruit trainees from inner-city areas and I'm pleased to see that Robert Halfon has listened to some of our requests. But there still remains a significant funding shortfall for many existing apprenticeship frameworks and employers will still struggle to fill these places.
"The Government needs to go further to avoid the potential damage it is in danger of doing to the apprentice system. The IMI is recommending the Government delay the cuts to the current framework, simplify the processes for creating the new Apprentice Standards, and build an effective communications programme to help employers understand much better what their responsibilities are under the new Apprenticeship Levy system."
Media enquiries
For media enquiries please contact:
Wendy Harrison,
HSL | Managing Director
Email: wendy@harrisonsadler.com
Tel: +44 (0) 2089 779 132
Mob: +44 (0) 7850 372 469