Published:

16:20, 29 Feb 2016

Updated:

11:12, 29 Mar 2016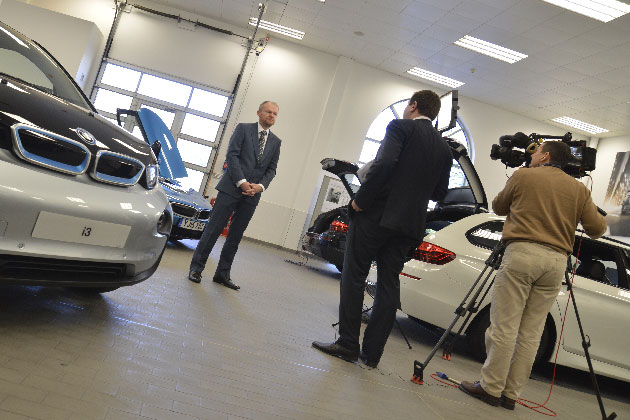 The Institute of the Motor Industry (IMI) and ITN Productions spoke to BMW Training Academy to highlight the need for further investment into future technology with the demand for electric and hybrid vehicles set to rocket.
With more drivers swapping to emission-free electric and hybrid vehicles, the IMI are focusing on the impact future technology will have on an industry worth over £152 billion per year. Benefits such as free road tax, zero congestion charge, and government incentives are all contributing to the increase in sales for these high-powered vehicles.
Helen Westby, General Manager at BMW Group Training Academy, commented:
 "The BMW Group Training Academy recognizes the importance of establishing training standards for electric vehicle maintenance and repair and provides a variety of qualification programmes for BMW Service Technicians to develop these skills.  This is important because sales of electric vehicles are quickly growing. In 2015 BMW sold more than 3,000 electric vehicles with sales growth equating to 80 per cent compared to the previous year.  With this rapid growth in new technology consistent training throughout the country is important as it allows our technicians to be competent on the most recent products including electric and hybrid technology.
Our apprenticeship programmes also includes electric and hybrid technology, ensuring that our retailer network can meet the increasing skills required to service and maintain these vehicles.  The apprenticeship training runs for a three year period and takes the form of classroom and workshop sessions."
Ensuring electric and hybrid vehicles are serviced and maintained by qualified technicians, the IMI is working with manufacturers, such as BMW and Toyota to guarantee technicians are equipped with the skills to protect both themselves and consumers.    
Media enquiries
For media enquiries please contact:
Wendy Harrison,
HSL | Managing Director
Email: wendy@harrisonsadler.com
Tel: +44 (0) 2089 779 132
Mob: +44 (0) 7850 372 469