Published:

15:04, 4 Mar 2014

Updated:

15:27, 4 Mar 2014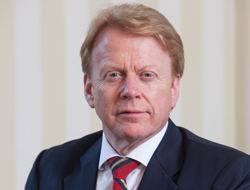 Now in its 7th year, National Apprenticeship week is designed to celebrate the positive impact apprenticeships have on individuals, businesses and the UK economy.  And with the British Chambers of Commerce calling for Chancellor George Osborne to address, in the next budget, youth unemployment and training with a £100 million scheme, the week is particularly timely.
Steve Nash, Chief Executive of the Institute of the Motor Industry (IMI) firmly believes that the key to addressing youth unemployment is utilising the often-overlooked apprenticeship model that is actually beneficial to both employers and young people looking for work.
The IMI recently published the results of a two year project to prove the value of apprentices in the automotive sector, which provided definitive evidence that vocational training does not have to be a cost-burden to business and can play a vital role in reducing youth unemployment. The research showed that, by the end of their third year, a well-recruited apprentice can generate between 150% and 300% return on investment, based on a £50 hourly charge.  In other words, for every £1 a firm invests, it will see a return of between £1.50 and £3.
"Our research proves that businesses must overcome their doubts about employing young people and invest in the future" explained Steve Nash.  "With the right attitude and support of the employer, giving a young person suitable opportunities to apply their skills, a positive return on investment can be achieved much earlier than commonly perceived."
Steve Nash is available to provide expert comment on the value of apprenticeships for the UK economy.  He can provide valuable insight into how companies can make the most of apprenticeship schemes and dispel some of the myths surrounding them – particularly in relation to cost and productivity to businesses.
Steve Nash can be contacted direct on 07831 118611 or email at snash@theimi.org.uk or via Wendy Harrison or Dominic Dennis at HSL on 0208 977 9132. Case studies can be sourced via HSL on this number or by emailing dominic@harrisonsadler.com
Media enquiries
For media enquiries please contact:
Wendy Harrison,
HSL | Managing Director
Email: wendy@harrisonsadler.com
Tel: +44 (0) 2089 779 132
Mob: +44 (0) 7850 372 469