Published:

13:00, 7 Jun 2016

Updated:

13:18, 7 Jun 2016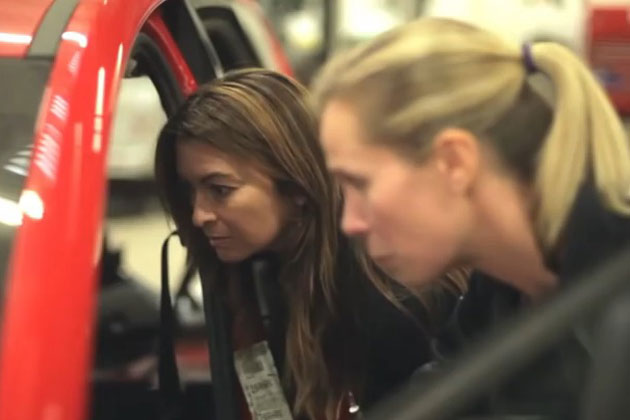 Steve Nash and Suzi Perry held a seminar session at Automechanika Birmingham today on some of the challenges impacting the motor industry: the rapid growth in vehicle technology, the need for quality training and the importance of professionalism.
Promoting professional registration and the need for a licence to practise on new vehicle technology, the seminar session welcomed over 70 people to discuss the ever-evolving industry and how the many changes are affecting both manufacturers and the independent sector.   
Suzi Perry, broadcaster & journalist, said:
"Presenting at Automechanika, alongside the IMI, gives us the opportunity to speak about the importance of recognising skills and competence, especially in the context of the significant changes we are seeing in the core technologies present in today's vehicles, whether that is alternative power such as electric and hybrid, or intelligent and autonomous systems.
"I'm a proud supporter of the IMI, and the Professional Register is an excellent tool to help drivers find a local and trustworthy technician who is equipped with the knowledge, skills and experience to repair and maintain their vehicles."
Steve Nash, IMI CEO, said:
"With vehicle technology continuing to evolve, the IMI is working with government officials to press forward with the case for a licence to practise for vehicle technicians working on electric and hybrid vehicles. Sales for these vehicles are growing rapidly and we need to ensure the industry is equipped with the knowledge and skills to protect both vehicle technicians and consumers.
"The IMI awards over 82,000 certificates each year through apprenticeships, qualifications and accreditations and we have 40,000 individuals registered on our Professional Register - a figure which is set to grow significantly through our work with many vehicle brands as well as key independent operators. As the professional body for the sector, we will continue our work on promoting and recognising professional standards across the sector."
The Automechanika brand puts on a series of automotive exhibitions across the globe and this is the first show to take place in the UK, being held from 7-9 June at the NEC with over 550 exhibitors and 60+ talks across 3 theatres.
Media enquiries
For media enquiries please contact:
Wendy Harrison,
HSL | Managing Director
Email: wendy@harrisonsadler.com
Tel: +44 (0) 2089 779 132
Mob: +44 (0) 7850 372 469