Published:

16:28, 6 Sep 2018

Updated:

16:28, 6 Sep 2018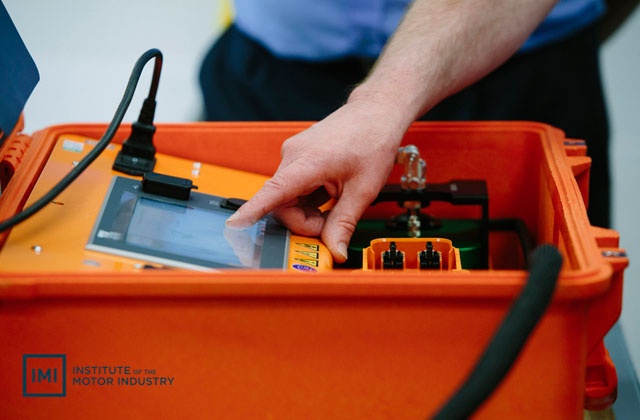 Motor industry body, Institute of the Motor Industry (IMI), has voiced its concern for the safety of technicians after electric vehicle sales reach a record high.
Electric and alternative fuel vehicle sales rose by 61% last month* - compared to August 2017 - yet the IMI is concerned for the future safety of technicians who are expected to service and maintain these vehicles without significant training.
With many drivers unaware that there isn't currently any regulation surrounding the training of vehicle technicians, the IMI fears that garages and bodyshops could be forced into potentially deadly situations where their workforce is carrying out routine work on these vehicles without any formal training.
With support from the automotive sector, the IMI has been lobbying for the introduction of regulation for any vehicle technician servicing and repairing electrically-propelled vehicles in order to set a benchmark standard of training requirements.
Steve Nash, Chief Executive at the IMI, said:
"Over 80% of vehicle technicians currently qualified to work on electric vehicles are in the manufacturer franchise network.  But this leaves a significant proportion of mechanics in the independent sector not yet suitably equipped to work on electric vehicles. 
"Whilst, at the moment electric vehicles are largely maintained by the franchise marketplace, as these vehicles mature they will move into the independent sector.  We are therefore urging independent dealerships and garages to invest in quality training to ensure their employees are equipped with the knowledge and skills to repair and service new technology.  Otherwise they are going to struggle to compete in a sector that is experiencing such change.
"We have lobbied the government to act now to ensure that a regulatory standard is introduced for anybody likely to deal with these vehicles and we have gained commitment from the DfE to work with us on this, which has been written into their recently published Road to Zero strategy document. The IMI have put forward detailed proposals for such a regulatory standard, including evidence of implementation and broad support from across the sector."
The IMI has launched a new Electric Vehicle training package that includes an accessible eLearning platform to allow technicians to complete their training in their own time.
Media enquiries
For media enquiries please contact:
Wendy Harrison,
HSL | Managing Director
Email: wendy@harrisonsadler.com
Tel: +44 (0) 2089 779 132
Mob: +44 (0) 7850 372 469